We are introducing you ProsthStyle
PROSTHETIC COVER
Improved prosthesis stocking with natural look made from durable elastic textile so you can use it for almost all types of prostheses, like using nylon stockings (perlon cosmetic stocking).
FEATURES
Excellent slipping under clothing
ProsthStyle prosthetic cover provides excellent slipperiness under clothing. Trousers or skirt will smooth sliding over prosthesis because of the material specification and its processing.
3D realistic appearance
ProsthStyle prosthetic cover has amazing 3D realistic appearance with detailed skin structure and subcutaneous tissue. There are two versions available – woman (without hair) and man (with hair).
Lightweight
ProsthStyle prosthetic cover is very lightweight and do not have appreciable impact on the final weight of the prosthesis. Maximum weight is  45 grams (1.59 oz.), it decreases with lower prosthesis.
Washable
Prosthstyle prosthetic cover can be washed in a washing machine at a temperature up to 40°C (105°F).
Durable
Prosthstyle prosthetic cover is made from very elastic and durable material with no risk of scrape.
Resistance to chemicals
Prosthstyle prosthetic cover may be resistant to chemicals like alcohol, disinfectant, acetone. Before use the chemicals we recommend test on waste or unusable part to convince about not damaging ProsthStyle prosthesis cover.
Many different uses
Prosthstyle prosthetic cover may be used for different levels of amputations. It may be cut off, tailored, glued to the prosthesis or worn over prosthetic socket directly on the skin. The material is dermatological impeccable.
Easy order
Prosthstyle prosthetic cover can be ordered by selecting between 6 sizes, 26 skin colors, choosing left or right side and choosing gender. Please see size chart.
How to ORDER

For a successful order you must do the following 4 steps:
STEP 1: gender
Specify GENDER type of ProsthStyle prosthetic cover:
M = Male (with hairs)
F = Female (without hairs)
STEP 2: side
Specify SIDE of amputation:
L = Left
R = Right
STEP 3: size
Specify SIZE of ProsthStyle prosthetic cover:
XS – S – M – L – XL – XXL
Please refer to SIZE CHART.
Tips: The measurement taken corresponds to the size of ProsthStyle prosthetic cover to be used. Select the prosthetic cover size matching your measurement, or if between sizes select the next size below. Do not select a size larger than your measurement or more than one size below the measurement.
STEP 4: color
Specify COLOR of ProsthStyle prosthetic cover:
01 – 26
Please refer to COLOR GUIDE.
Tips: The colors on your monitor may look different than on ProsthStyle prosthetic cover. We can provide you printed color guide on your request.
You should compare user's skin color and ProsthStyle prosthetic cover on the skin area just below the knee joint.
Please send us an order in format like in example below:
PSPC – F – L – XL – 09
PSPC (ProsthStyle Prosthetic Cover) – (Male/Female) – (Left/Right) – (Size) – (Color)
Where to ORDER
You can order ProsthStyle prosthetic cover directly from us or contact our partners listed below: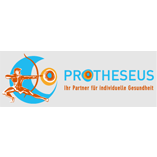 Protheseus GmbH
Liebigstraße 13
91126 Schwabach
Germany
Phone: +49 (0) 9122 88 707-0
Fax: +49 (0) 9122 88 707-29
E-mail: info@protheseus.de
Web: http://www.protheseus.de/
*Selling area: Germany, Austria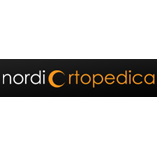 Nordic Ortopedica AB
Rubanksgatan 9
74171 Knivsta
Sweden
Phone: +46(0)18 34 92 91
Fax: +46 (0) 18 34 92 90
E-mail: info@nordicortopedica.se
Web: http://www.nordicortopedica.se/
*Selling area: Sweden, Norway, Denmark, Finland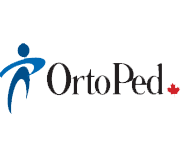 OrtoPed Inc.
373 McCaffrey St.
Montréal, QC  H4T 1Z7
Canada
Phone: (514) 342-6161
Toll free: 1 (800) 363-8726
Fax: (514) 342-7565
E-mail: info@ortoped.ca
*Selling area: Canada, USA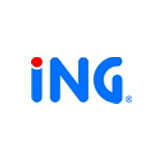 ING corporation, s.r.o.
Mánesova 1259
Frýdlant nad Ostravicí
Czech Republic
Phone: +420 558 663 215
Fax: +420 558 663 217
E-mail: info@ingcorporation.cz
Web: http://www.ingcorporation.cz
*Selling area: Czech Republic, Slovak Republic